Elephant Brand

Sambrani

Ideal For Pooja

Pure, Natural & Traditional Dhoop

Most Economical & Convenient way to burn Sambrani

Airavat

Instant Dhoop Sticks

Ideal For Pooja

Pure, Natural & Traditional Dhoop

Most Economical & Convenient way to burn Sambrani

Chakra

Pure Cup Sambrani.

Ideal For Pooja

Pure, Natural & Traditional Dhoop

Most Economical & Convenient way to burn Sambrani

Singapure

Cup Sambrani

Ideal For Pooja

Pure, Natural & Traditional Dhoop

Most Economical & Convenient way to burn Sambrani

Maha Lakshmi

Cup Sambrani

Ideal For Pooja

Pure, Natural & Traditional Dhoop

Most Economical & Convenient way to burn Sambrani

Makara Jothi

Sambrani Dhoop

Ideal For Pooja

Pure, Natural & Traditional Dhoop

Most Economical & Convenient way to burn Sambrani
Welcome to Baby Traders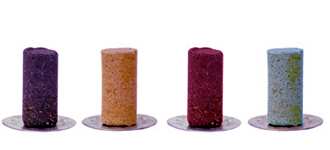 We are manufacturers of Elephant Brand Sambirani (Benzoin) which was established in the year of 2000 at Virudhunagar Tamilnadu. Our Company is one of the leading manufacturers & Bulk Suppliers of Bar Sambirani /Loban, Dhoop Stick, Cup Sambirani & Raw Materials. We are engaged in manufacturing Sambirani (Benzoin) for the past 16 Years. We are supplying our products all over India.
" We are manufacturing Best Quality Sambrani to achieve our Motto to satisfaction of our Consumers. "

- Our Motto

Raw Materials
We are selling all kind of raw materials - Rosin, Dammer Battu, Gum Dammer, Charcoal Powder, White Powder and Etc. to our clients.
Baby Traders
NO. 113, GURUSAMY KOTHANAR STREET, VIRUDHUNAGAR – 626001. TAMILNADU. INDIA.